Packing for a Tropical Vacation! Top 10 items to bring
By Eva Marino
So, many of you get away to warmer climates this time of year, and I am no exception! I usually try to get out of dodge in April because I am craving spring and the 50 degree temps just dont cut it for me! Therefore, I thought I would show you how I pack MY bag! I am leaving for St. John tomorrow, and in my opinion, less is more when comes to packing. Its WHAT you pack that is important! Quality Quality Quality… Here are my choices….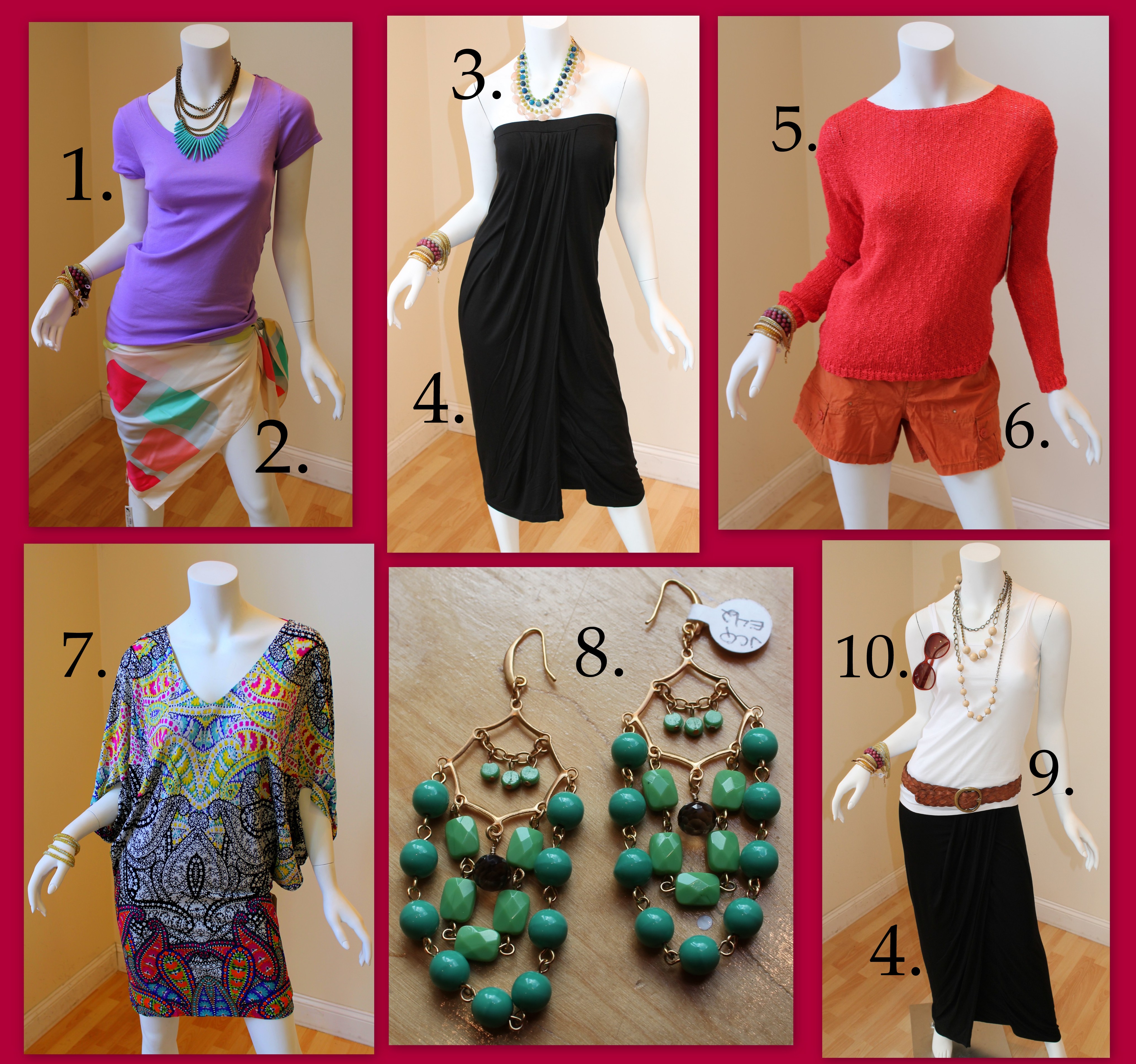 1. Collection of fitted tees and tanks. Michael Stars Scoop supima tee
2. Pareo in fun fabric. Use as a beach cover up, a head scarf, tie around your neck, etc. Alice + Olivia scarf
3. Statement necklace- love this one by David Aubrey!
4. Combo dress/skirt! this one by three dot is calling my name BIGtime! How easy is this piece? Love it.
5. Super light weight sweater in a hot color. For breezy nights. Alice + Olivia sweater.
6. Easy little shorts! In any color, but we love this color blocked combo with the sweater. G1 shorts.
7. One statement dress to wear out to dinner. I bought this one immediately. I am obsessed with the pattern and the shape. No brainer! I will wear with the earrings shown above. Nicole Miller dress
8. Huge, funky statement earrings. Adore this pair from David Aubrey… So perfect for the tropics!
9. Braided belt to throw on with your shorts or over an easy dress. Love it with the three dot skirt/dress and a simple Lilla P. tank!
10. Huge sunnies! Cant go anywhere without them, protect your eyes and look super glam. AJ Morgan…
Bon Voyage!