By Liana Zaborowski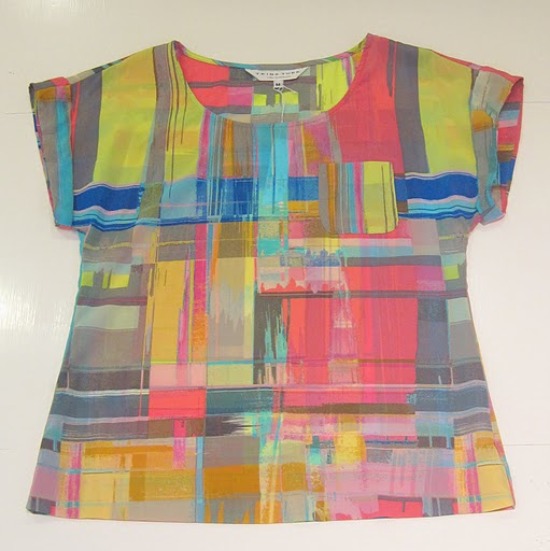 We wanted to share with you some personal favorites in the store and how we'd put outfits together with it. This lovely piece from Trina Turk is the inspiration behind the outfits you see here. I personally like clothing to multi-task, which is why "quality over quantity" whenever possible is my mantra.  The print on this top gives you a lot of options because it mixes bright colors with neutrals (take a close look and see the taupe & gray in there) and it's cut in a silhouette that flatters & fits most bodies.  While it has all of this going for it, what really made me fall for this top is the number of ways I can create outfits with it in a range of styles.
When I am working with customers I am very aware of their style, shape, lifestyle, and their preferences.  (This is worthy of an entire blog in itself.)  When an item can be work for several different looks I know they'll wear it often.  To be able to take this one printed top and make an outfit fun & bright, or toned down & more on the conservative side, and even edgy or preppy is pretty remarkable.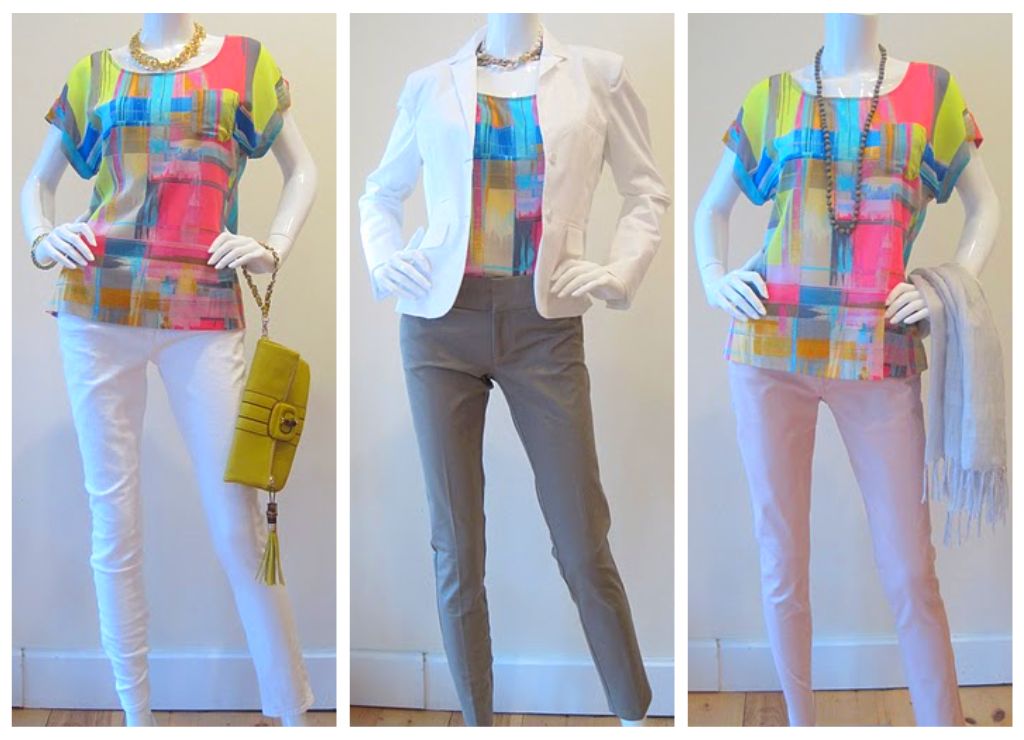 I've show it first with white denim because 'tis the season! It's untucked and is still slimming since it is cut to follow the line of the body rather than fall away from it, which allows for it to be sleekly tucked in as well. A lime clutch & gold jewelry enhance this bright & fun look! You can throw on some platinum Jack Rogers' wedges or turquoise flats from Lovely People and colorful shades when you hit the deck for summertime drinks!
Wear with blush hued denim from James for a more casual day-time look. Pair with tailored tan Ecru pants for the office. Tuck it in, add some Portia pearls in mixed tones of gold, taupe, and ivory.  Add a blazer and off to work you go!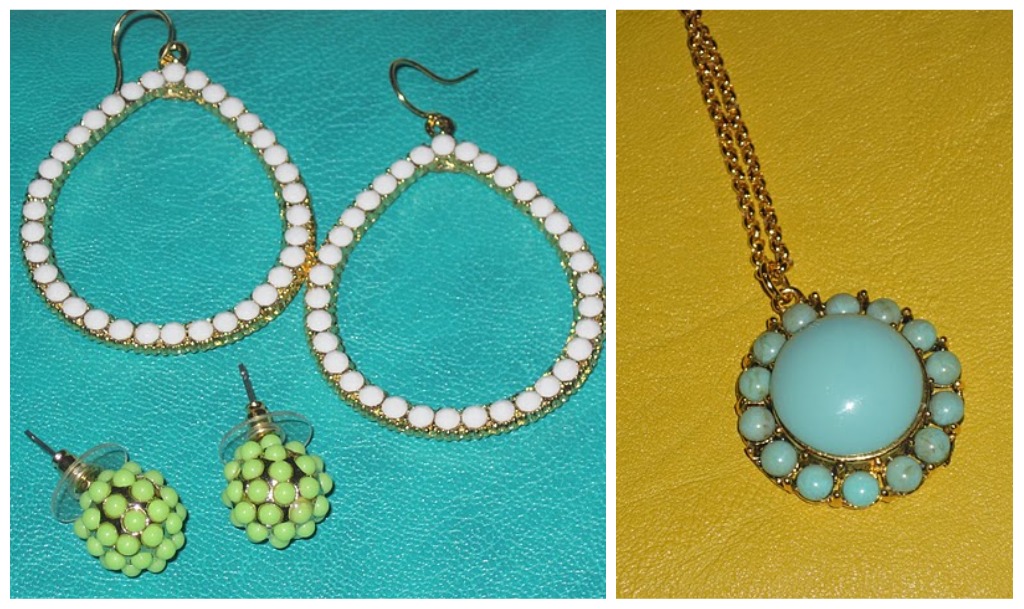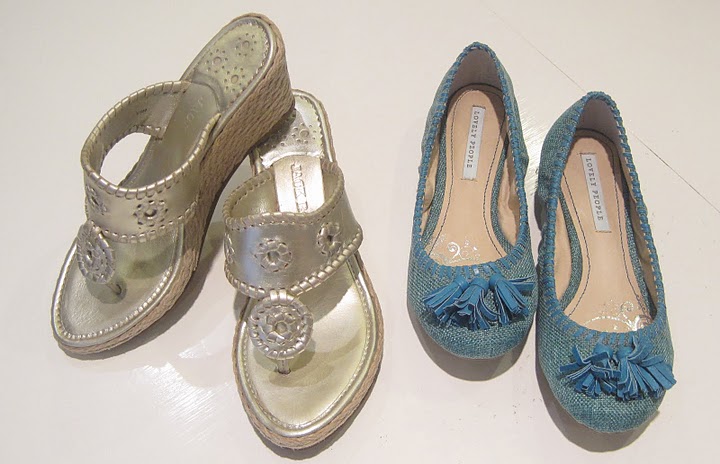 Skinny dark denim will give it an edge, especially if you add a heel and hoop earrings.  The idea is that you can get such versatility from just one piece.  I love that. Printed tops can be a wardrobe workhorse. I won't even go into how you can wear it into fall (think light wool gray trouser).  Now you tell me, can you live without this top?!